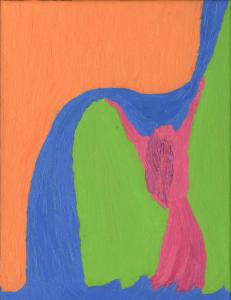 Have you had a foot bath lately?

Ah yes, dirty feet. We go about our day, and without much effort the filth our feet encounter ends up on them and it is time for them to be bathed. Most know the story where Jesus took this hygiene dilemma and called those closest to him to follow this example of washing one another's feet. From John chapter 13 versus 4-5: He laid aside his outer garments, and taking a towel, tied it around his waist. Then he poured water into a basin and began to wash the disciples' feet and to wipe them with the towel that was wrapped around him. OK, so the son of God is going to wash the feet of the men he travels with? Yup! And he wants us to do it too. From John chapter 13 versus 12-15 "Do you understand what I have done to you? You call me Teacher and Lord, and you are right, for so I am. If I then, your Lord and Teacher, have washed your feet, you also ought to wash one another's feet. For I have given you an example, that you also should do just as I have done to you." This gesture is pointed to often as the template of service and humble actions toward others. And it is. How do I know this? In verse 16, Jesus says, "Truly, truly, I say to you, a servant is not greater than his master, nor is a messenger greater than the one who sent him." So he wants use to serve… to do kindness to each other. To not put ourselves above the needs of others. Just yesterday I took time out of my busy schedule to help a neighbor, and it was good because he needed it and I could sense that through this chore we worked together a peace and fruitfulness came over what was heading in a wrong direction prior to calling me over. The problems we solved together, offering suggestions and carefully weighing the outcome before proceeding. And I felt very blessed to during the two hours I spent with him. I felt like I was the one being served. It sounds weird, but one thing I felt I had little to offer was time and yet it was so easy for me to generously give it in that moment. When a fleeting thought came to point out my much more important life and much more important plans, the thought was wisked away before taking hold, or worse, taking action.

I think there is a little more to the story. It is focused on serving, but there is a purpose, not just to be helpful and share ins someone's labor. There has to be more. In fact I sensed the more. It was not definable, but it was discernable. And versus 6-10 I think help explain: He came to Simon Peter, who said to him, "Lord, do you wash my feet?" Jesus answered him, "What I am doing you do not understand now, but afterward you will understand." Peter said to him, "You shall never wash my feet." Jesus answered him, "If I do not wash you, you have no share with me." Simon Peter said to him, "Lord, not my feet only but also my hands and my head!" Jesus said to him, "The one who has bathed does not need to wash, except for his feet, but is completely clean." OK. There are a few things I see in this. 1. It is not easy to explain and be understood, you have to experience it. 2. If I am not permitted to humble myself and serve others, there is a lack of connection or love exchanged. 3. We are clean except our stinky feet. OK. So breaking it down, get in the habit of offering your service, responding to a call for service, and allow others in to serve you. See what happens when your agenda is set aside for a few moments to fully engage in someone else's. Experience and notice the dynamic. It is loving to set aside what you rank as top priority for the needs or wants of another. Any parent knows this, because whenever something "real big" is on their honey-do list, the kids are in need of some attention. From my experience, kids are the most loving and gracious and adaptable little people and maybe it is them who practice this principle the most. And my final word on it is the one that caused me to write this blog in the first place. It is only our feet that need cleaning? The rest of the washing is a waste? OK, let's not be too literal here, drop the ball on hygiene, and miss the point, too. "The one who has bathed does not need to wash, except for his feet, but is completely clean." That has to mean something? OK, they have been baptized. I get it, we are cleansed of our sins. But why then to the feet need to be washed? Or am I going too far? Did he just not want to give Peter a bath? No, I think Jesus is pointing out that what is connected to the earth gets dirty inevitably and needs to be maintained. The rest is kept pure? Yes, that, but he's saying the rest is not of the earth. He is saying we have an earthy connection and also a heaven connection. Like dirt grips your feet, the problems and pleasures of this world grip your focus and become your consciousness. We need to work together to loosen that grip so we can be aware of heaven around us, our "share" with him. That's what I experienced. My attention got pulled from my agenda into the body of Christ.

Be ready to serve when your are called. Give little moments here and there to your brothers and sister. Love generously, especially to those (children) who have no other recourse but to offer their hearts. By all this you will be blessed and share in the body, the sacrifice, the kingdom of Heaven, the Lamb of God, forever freshly slain and washing away the dirt of this world.